Rita Casadio, teacher, and yogini, personal coach, author
I am a counselor and personal coach with a wellness orientation, a yogini and a teacher of yoga and meditation, expert in physical practices. Passionate researcher, I combine the different elements inspired by different traditions; my method, constantly evolving, is an attitude to body and movement, vitality and well-being for a healthy and positive psyche.
I help people to enhance the natural creativity, I invite you to observe past experiences creating lasting beauty and well-being over time.
In 2004 I opened my Studio Meditation Lounge in Milan to offer individual sessions, workshops and classes on demand. I teach in Italian and in English.
I teach in Canottieri Milano and Tumminelli Romana Basket A.D., I cooperate with medical offices and companies. My sources of inspiration, my teachers: Elmar and Michaela Zadra,
Batty Thunder Bear Gold and Rose Thunder Eagle Fink, Gabrielle Roth, Andrea Juhan Rosenberg, Bert Hellinger, Eckhart Tolle, Guru Dev Sing, Chandra Bhandari, Pema Chodron, Ganesh Mohan.
My book: "Lasciare il segno. L'arte di indicare la via"
It is a generous guide that reveals the secrets of teaching in the world of yoga and holistic practices. It derives from the experience cultivated over more than fifteen years of experience, through which I have given a profound sense and meaning to this art; teaching is a state of being that feeds on a strong intent to accompany the other, for a stretch of road, sometimes short, other times longer, towards transformation and the pursuit of happiness.
Contains exercises, stories of heart and connection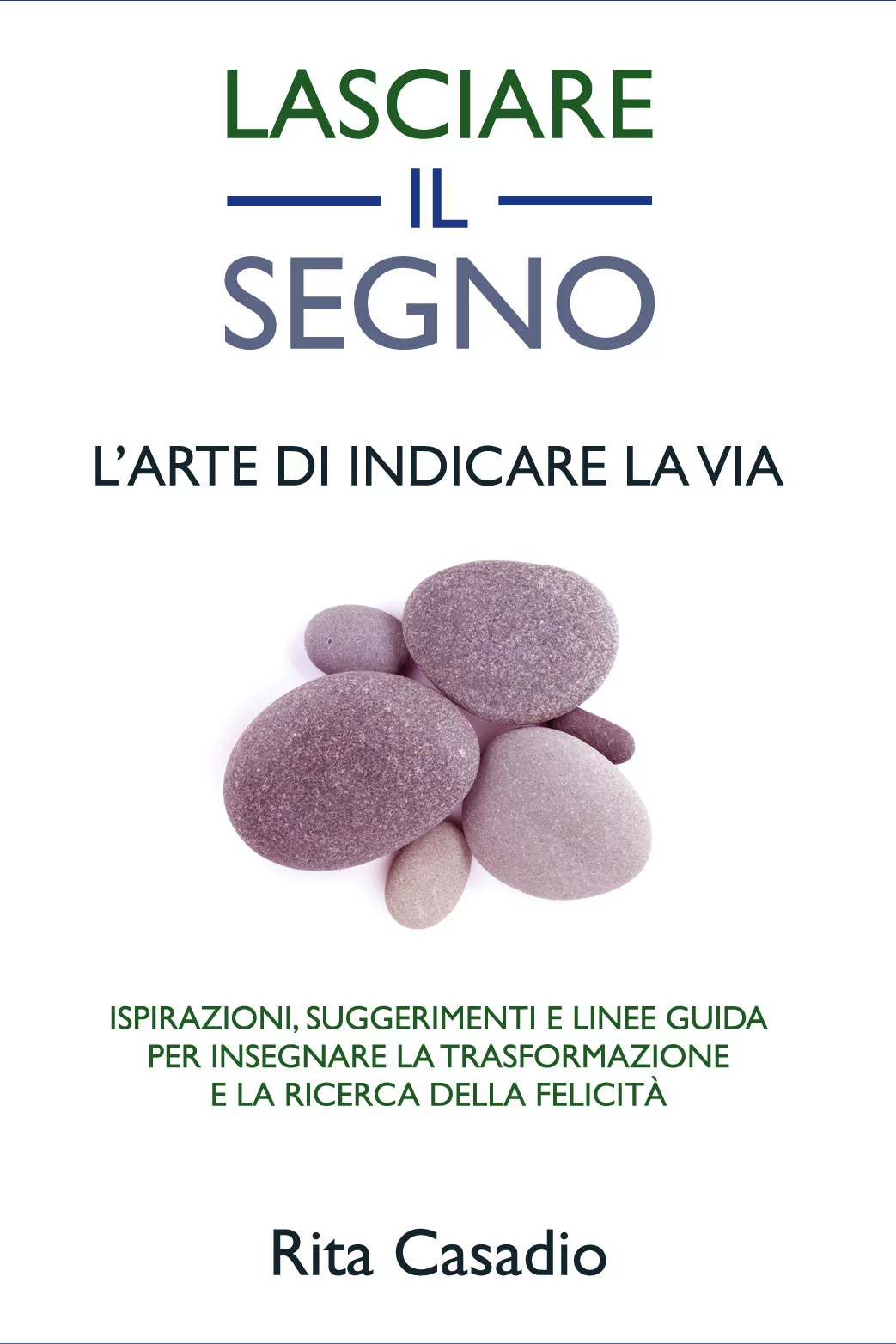 Professional disciplined according to law n ° 4/2013, registered in the professional register of the Holistic Operators of ASPIN, code MI-0871-OP-P and in the professional register of Counselors MI-0870- OP-P ".
IAYT Member: # 68662678.
IAYT Affiliate
ASPIN Register Prof. Affiliate Counselor
Degree in Physical Education Sciences
+ 3 Years Training Counseling School
+ 200 hours Training Instructor Hatha Yoga
+ 200 hours Training Instructor Kundalini Yoga
+ 40 hours Training Institut Yoga for Health Ajurvedj
+ 50 hours Asana Intensiv Training Yoga Vidya
+ 1500 hours teaching
+ 300 Hours Yoga Therapy Greece Teacher Training 1° Level
+ 300 Hours Yoga Therapy Svastha Teacher Training 1° Level